This is a short video about an original oil painting, Halo Of Thoughts, created in Cyprus from 2000-1, by myself. You have to go to Odysee or LBRY to view it, as WordPress doesn't permit embedding here, and I'm no longer using Youtube.
Halo Of Thoughts marked a transition, of moving from solitude and intensive self-inquiry, into collective living and co-creating. Being additionally immersed in Cypriot and Mediterranean lifestyle, environment, Nature, sunshine, was also hugely healing and influencial on my painting practise. Just moving from a cold damp flat in north-east Scotland, to a place where effectively I could paint day and night in shorts and a vest – it was powerfully liberating.
I also worked around Paphos as a life model for artists, and visited the beach a lot, which helped me come to a whole new relationship both with comfortably inhabiting my own body, and with freeing up my energy in relationship to painting the human body.
Cyprus seemed like a land steeped in spiritual Truth… I lived up in the hills outside the city; places still very much in the old world. I did a lot of walking out into the landscape, exploring hidden shrines, caves, pools. It was such a special few years, feeling sovereign and physically free-er than ever before, and throwing off the shackles that striving in the north had impressed on me.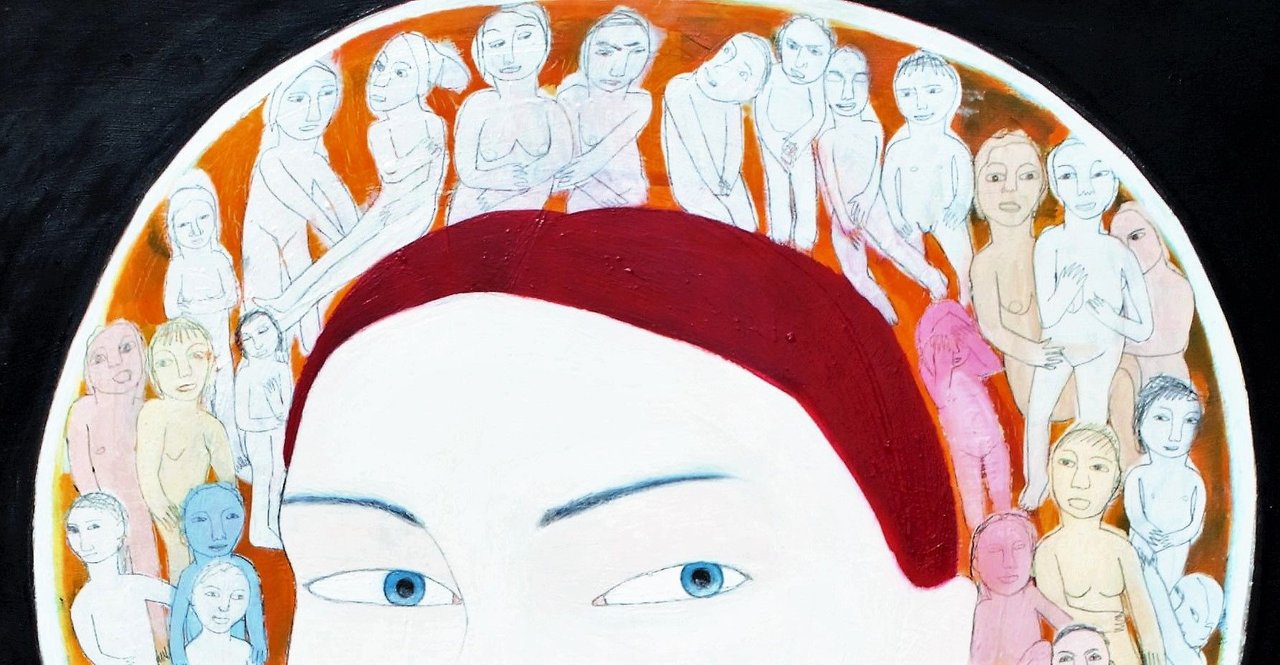 See my catalogue – downloadable here – for more information on this painting.
And see @clareartista on NFT Showroom for the NFT of this Artwork.
Follow my Art on Patreon, where you can support my creative expansion 🙂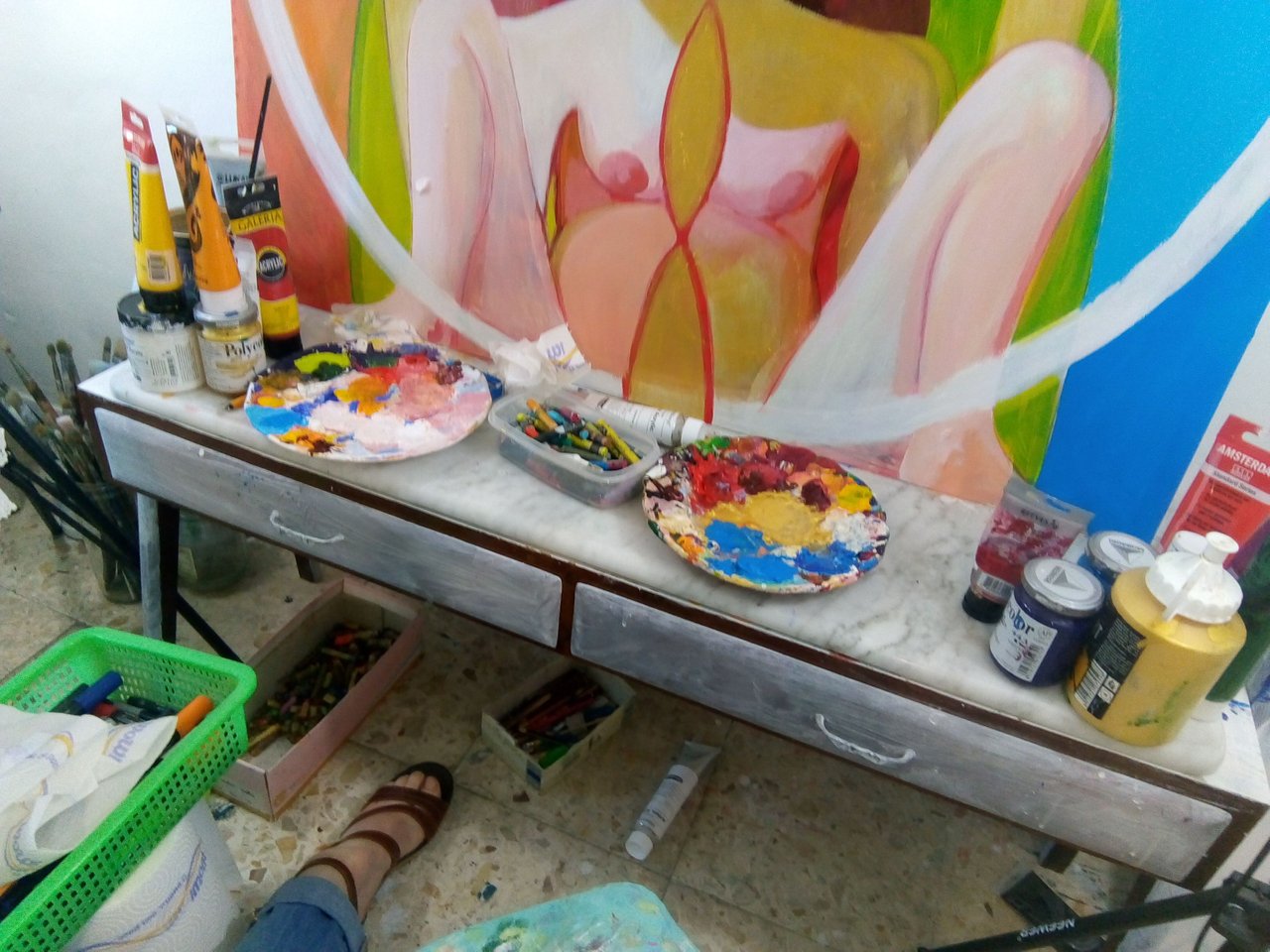 Later today – Friday 1st October – will be our monthly Open Painting Session together – all are welcome – just bring whichever materials you love to work with!
Join us at 1600 hours, Rome, Italy time.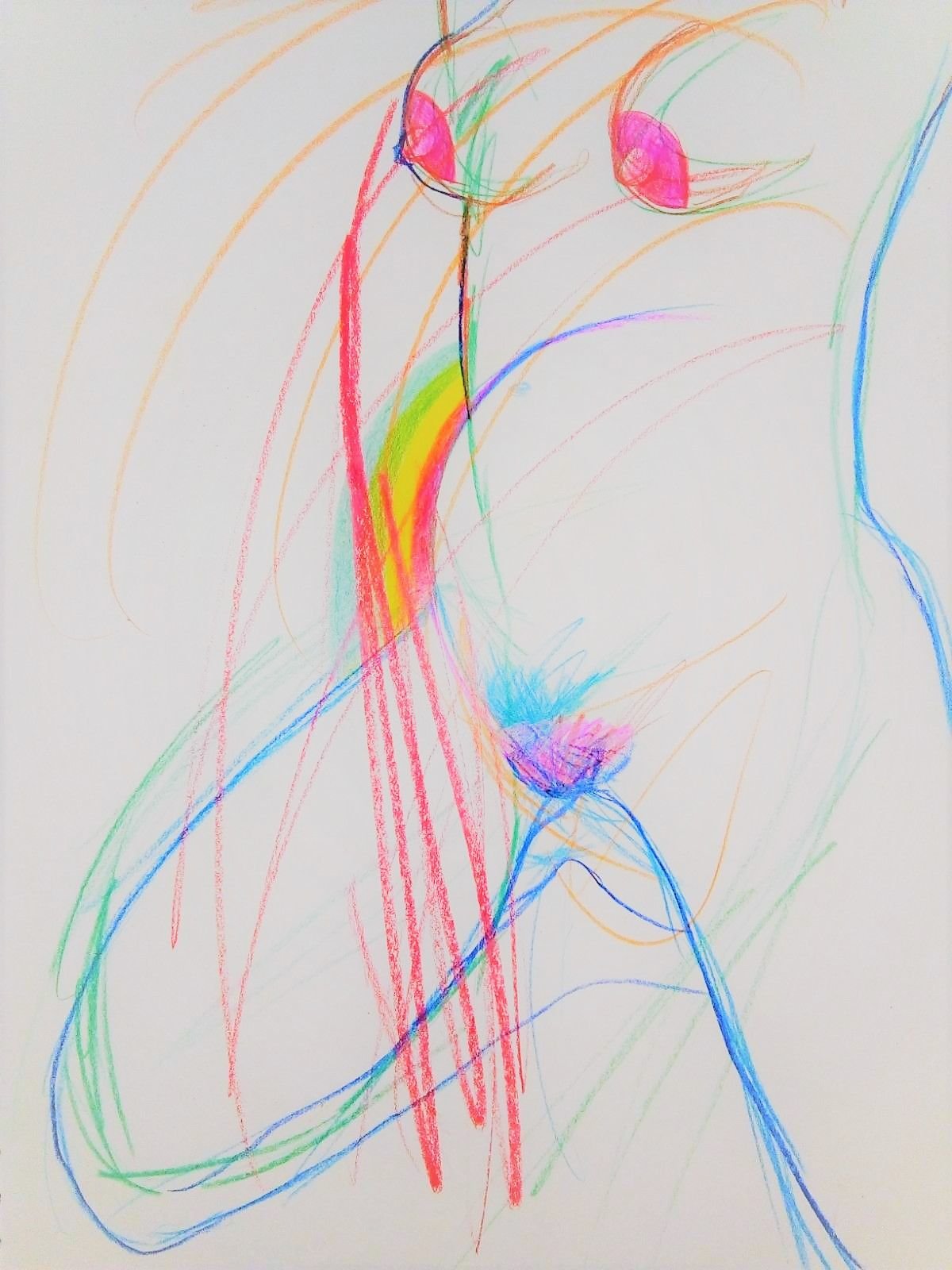 See this post for more info.
A direct link to the session is here.
The sessions are Gifted to you, but you are very welcome to support my work by reciprocating a Gift – see this page for how.
---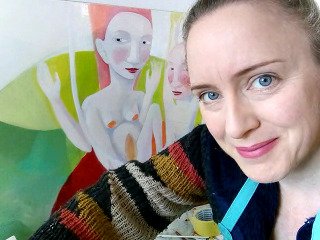 Blessings!
:Clare